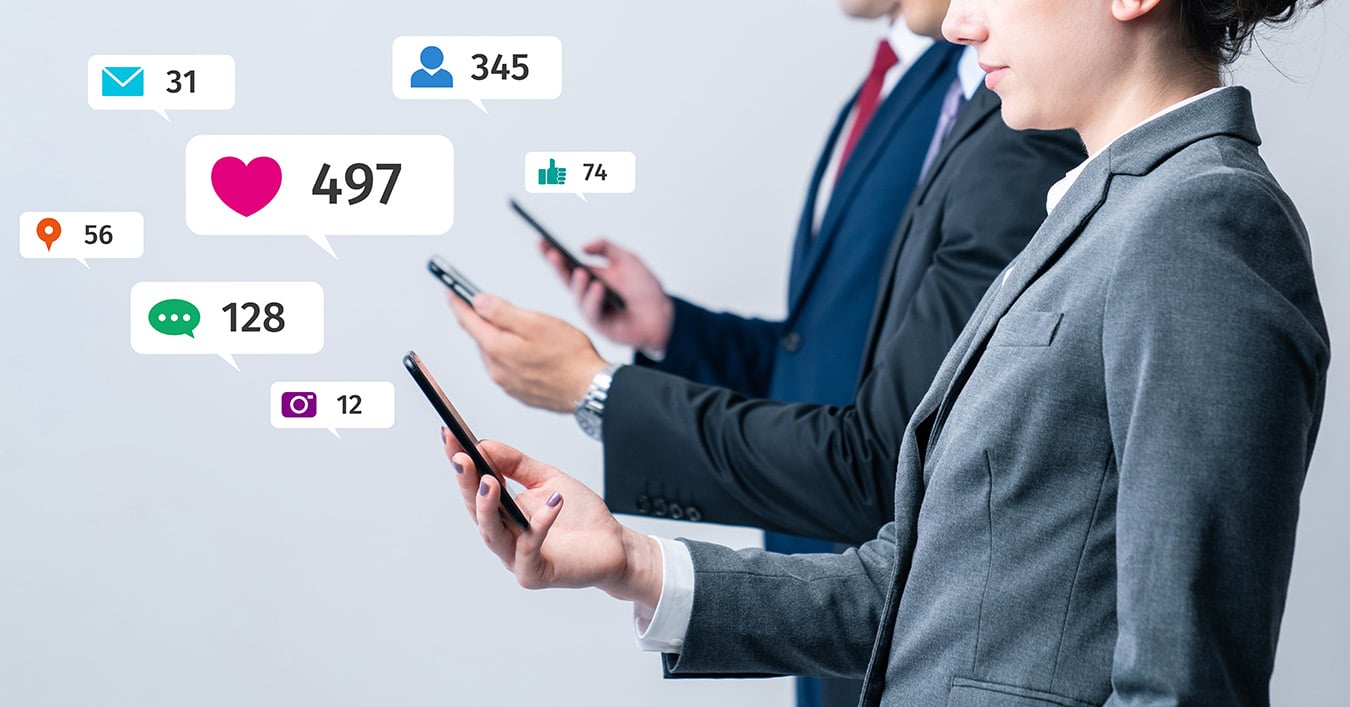 Every day, both millennials and Gen Z spend more than two and a half hours logged into social media. Not only that, but more than half of the world's population also uses social media. That makes social media advertising an incredibly effective platform that can make it easier for you to reach your target audience and improve your overall ROI. In order to maximize the return on your investment when it comes to social media marketing, try these 8 effective tips.
1. Focus on the main channels
These days, there are more social media channels than any small business can keep up with--and even big businesses may struggle to keep up with the demands of numerous social platforms. Twitter, Snapchat, Pinterest, Instagram, Facebook, LinkedIn, the list continues to grow with every passing year. If you try to focus on all those channels, you may quickly find your marketing dollars spread too thin. By focusing on your primary channels, however, you can grow your reach and interact more effectively with your customers.
To decide which channels are right for you, carefully consider the platform your target audience is most likely to use and do your research. Seventy-four percent of Facebook users who have an account log in every day--and as much as 69% of the American population uses Facebook. Adults ages 24-50 actually make up the largest age group that is active on the Facebook platform. However, if you're looking to market to Gen Z specifically, you'll find that they're more likely to use Instagram and YouTube. When you know your target demographic, you'll find that it's easier to market on the platforms they use most frequently.
2. Be consistent
When you interact with consumers, they want your branding and messaging to remain consistent across platforms, and as you share a specific message. Create a brand guide that expresses the type of language you use, the messaging you want to communicate, and how you want to present your brand all the way down to the design elements.
3. Create a content calendar
Consumers not only want consistency in your messaging, but they also want a consistent idea of when to expect new content from your brand. A content calendar can help you stay on track of delivering consistent content, as well as ensuring that you deliver the type of content your users are seeking. Take a look at your existing content library and evaluate the type of content you already have as well as what your users engage with the most. Then, create a content calendar that will allow you to put out that type of content on a regular basis. This content calendar will not only help your brand post consistently, but it will help keep your brand's social marketing organized and working together with the rest of your marketing mix.
4. Integrate your efforts
Integrated marketing boosts your success rates. Not only does it create additional touchpoints that help to share the same message with your customers, but it also helps spread the reach of your campaign. In some cases, you can use integrated advertising strategies to guide your customers from one platform to the next as they move through the buyer's journey, ultimately resulting in a more successful conversion.
5. Post on a regular schedule
Let your customers know when they can expect new posts from you. In many cases, you'll find that customers are more likely to check-in if they know that you're going to post your weekly Friday roundup on Friday at 3, or that you're going to do a Monday morning briefing each week. Posting on a schedule can also give you a better idea of when customers would like to see new content from your business and allow you to moderate your content schedule accordingly. When you post on a regular schedule, it gives you a chance to evaluate the best times for engagement with your audience, and then you can adjust accordingly.
6. Engage with your audience
One of the best things about social media is that it's not just an opportunity for you to share information with your customers. Social media gives you a chance to interact with them. You can use your social channels to listen to your customers and get a better idea of what they want to see from your brand, including the specific types of products they would like to see next or what services they really need from your business. Interaction can also help increase brand loyalty since your customers can get to know you and develop a deeper connection with you, which can drive loyalty and will improve their opinion of your brand as a result.
7. Utilize the power of video
Video is an incredibly lucrative marketing tool. In fact, 6 out of 10 people would rather watch videos online than watch television. Fifty-four percent of consumers want to see more video content from the brands they interact with on a regular basis. Video has the potential to create a powerful, emotional reaction in the customers who watch. To see increased results from your social media marketing, utilize the power of video to your full advantage.
8. Get creative
When it comes to social media marketing, creativity can go a long way. Customers want to see creative, engaging content: something that sets you apart from other brands in your industry. As you engage with your customers, collect data on the type of content they interact with most, then lean on your creativity to help build future campaigns.
Social media marketing is an incredibly valuable form of advertising. By utilizing these best practices, you can improve the success of your campaigns and, in many cases, increase the return on your social media marketing investment overall.