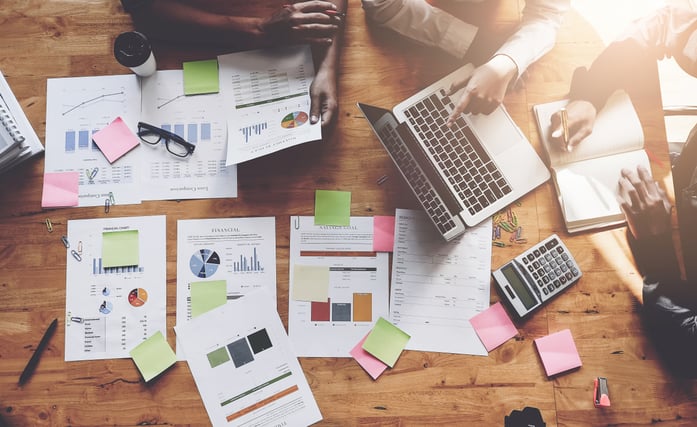 During your busy season, it's important to run more ad campaigns to make the most of this period. However, you shouldn't neglect the rest of the year if you want to experience long-term success. You might think to slow down your advertising during the slow periods, but you should consider ramping up your marketing before the busy season returns. In addition, the slow seasons are the ideal time for planning and preparing strong campaigns for those busy periods.

So, when is the best time to promote your business? You'll want to advertise year-round and ramp up your campaigns ahead of your busy season planning as much lead time as one of your customer cycles. That way, you can get people's attention early and hold their interest as they explore the market.
The following guide will detail how you should approach your marketing efforts to help you get the most from your yearly advertising strategy.
Advertise in the Lead Up to Your Season
To get the best results from your campaigns and gear them for success, develop them a few months in advance. Specifically, start ramping up your digital advertising about 30-60 days before your season begins. Doing so informs people that you have new offerings or are opening for the first time. 
You'll want to choose the right time to increase advertising based on the length of your sales process and make any necessary adjustments as things change. You can also hold early discounts or offers to get people to lock in sales early. That will give you a certain amount of starting revenue as you enter the busy season. 
To entice people to purchase during this slow period, you must have a good understanding of your customers and their wants and needs. To gain this understanding, make sure you can keep learning who your customers are.
Keep Ads Running All Season
Running ads throughout the year can help keep your brand top of mind among audiences, ensuring that people don't forget about you during the slow season. Additionally, producing blog content can further bring value to audiences and hold their attention. These and other digital campaigns will keep people consistently aware of your business and offerings. In turn, they'll be more primed to purchase from you once the busy season comes.
Through social media posts and ads, video content, and other digital content, you'll be able to maintain brand awareness during the off-season. At the same time, you'll continue to educate customers about your company, offerings, and industry-related topics to establish you as an industry leader. Ultimately, your business needs to be advertising at all times to avoid losing momentum and falling behind.
People will research and look up products and companies at any time, regardless of whether they're looking to purchase. Advertising consistently will build your brand awareness and make you stand out at critical moments. When they are ready to buy, that increases the likelihood they'll think of your brand and buy from you.
Plan Your Strategy During Your Free Time
During your off-season, you're not as likely to be busy handling an influx of customers and meeting increasing demand. That makes it an amazing opportunity to plan your marketing strategy and prepare for when you need to have a steady stream of materials. By taking the time to strategize ahead of the busy season, you'll make sure you have the systems in place to help you when business picks up. 
In your free time, you can develop your marketing materials which will enable you to focus on running your business when the busy season begins. It will also help ensure that your marketing benefits from the attention it needs to thrive. Otherwise, you might develop less-effective campaigns while struggling to balance advertising with serving your customers.
You can also learn a lot from running early digital campaigns. By utilizing and analyzing the data gathered, you can develop a blueprint for what consumers are searching for and when. Based on these insights, you'll then be able to effectively plan your next marketing campaign. Subsequently, you'll get ahead of competitors, maximizing visibility while appealing to audiences.
Prepare Your Advertising Campaigns for the Entire Year
Continuous advertising is one of the most effective ways to keep your brand in the spotlight and attract business, regardless of the time of year and not just during your busy season. By devoting enough time to your campaigns and getting them off the ground early, you won't have to worry about missing any significant opportunities. 
Ramping up your advertising 30 to 60 days before the busy season can help you build and maintain momentum. In addition, you can use the data gathered from your efforts to make informed strategic advertising decisions for the entire year.
By continuing to market your brand during busy and slow periods alike, your business won't lose steam. The best strategy is to determine what your customers want to see throughout the year and give it to them regularly. Doing so will attract new leads and nurture existing ones during the off-season. When it comes time to buy, your brand will be the first that comes to mind as you gain people's attention, trust, and loyalty.