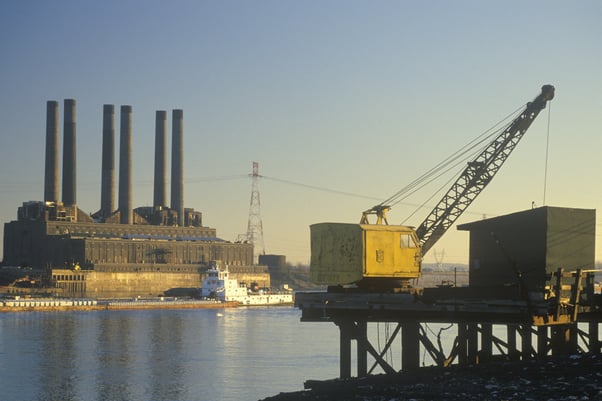 While the nation faced economic setbacks throughout 2020, St. Louis's economy recovered better than most other large metro areas. The city's strongest economic performance is in small business hours (and +2.6%) and opens (+1.1%), while work trips (+0.3%) and air passengers (+67.4%) perform better than average.
Although recovery is ongoing, the outlook is still optimistic. Many industries are growing in St. Louis, keeping the economy on a positive road to recovery. Here are the best industries in St. Louis and how hard-hit industries are bouncing back.

Tech Industry Innovation
St. Louis is a massive technology hub in the Midwest and is a huge part of the innovation occurring in that sector. The city's tech sector is growing at a rate of 23.3%, more than double the national rate of 9.1%. Growth is being supported by a developing startup culture, attracting younger people into an area that offers many prospects without the high costs of the Bay Area.
These factors, and the state government's investment in growing this sector, have already attracted many larger tech companies to the area. Companies like World Wide Technology have chosen the region for their headquarters, and Square has developed a campus here. St. Louis is well-suited to be at the forefront of the next generation of tech development.
Health Care and Social Assistance
Health care is one of the biggest industries in St. Louis, making up the most significant proportion of employees in the metropolitan area.
A Missouri Hospital Association (MHA) study found that the number of employees working in the area's health care positions will likely grow by at least 14% — accounting for 18% of overall job growth from 2016 to 2026. The report also notes double the growth among health care practitioners and triple among health care support.
Whether you're in the business of elective medical services or running a medical spa, advertising will get you the one-up advantage you need in St. Louis to compete in such a thriving industry.
Finance Industry
Missouri is the only state with two Federal Reserve banks, having one in St, Louis and another in Kansas City. Furthermore, St. Louis has the third highest location quotient for Security and Commodity Contracts Intermediation and Brokerage in the nation. That makes finance one of the largest industries in St. Louis, and one that continually offers economic prospects to people within the city. Companies such as Edward Jones have made the city an epicenter of finance in the U.S.
Missouri's finance industry had approximately 230,000 jobs in the state, 87,300 of which were in St. Louis alone. While that dipped at the onset of the pandemic, the industry regained its losses and grew beyond its 2019 numbers.
Manufacturing
St. Louis is a manufacturing hub in the Midwest and is one of the largest farm industry employers in the city — with a job rate gain of 1.4% while other sectors dropped in rates. Approximately 82% of the industry is active in eight countries, with the U.S. holding about a third of that figure and St. Louis leading the way.
As if that wasn't impressive enough, St. Louis is home to aerospace manufacturing plants. Not only is Missouri ranked as a top 5 state for aerospace manufacturing, it is home to some of the leading companies in the industry. St. Louis is home to the following companies:
Boeing
Essex Industries
Orizon Aerostructures
Multi Aero Inc.
The report also notes the area's low taxes, jet fuel prices, and energy rates as primary reasons for the aerospace industry migrating to Missouri for business. That's a positive indicator that this sector will grow and flourish in the area.
Science and Biotechnology
Science and biotechnology research is a big industry, led by Bayer to create genes for crops.
As a part of the BioMidwest — which includes Illinois, Indiana, Iowa, Michigan, Minnesota, Missouri, Nebraska, Ohio, and Wisconsin — St. Louis is an essential component in the hotbed of pharmaceuticals, medical devices, and of course, biotechnology.
St. Louis is a top-ranked emerging life sciences market in the United States, and it is the fastest-growing. Biopharmaceuticals is a massive industry with $560 billion in output in 2017 and accounted for 3.2% of the nation's GDP.
Hard-Hit Industries are Bouncing Back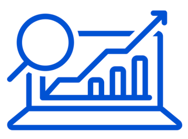 St. Louis's industries may have faced significant setbacks during the pandemic, but they are recovering and will expand into 2022. The past few years have been challenging for St. Louis businesses between supply chain disruptions and difficulty filling job positions.
Fortunately, forecasting suggests a bounce back in the coming years.
A positive difference has already occurred in just two notable areas — commercial real estate and the wedding industry. The pandemic left many residents hesitant to purchase homes and get married, but that is all changing.
Not only is the wedding industry bouncing back with bookings up to two years in advance, but the 2022 outlook for commercial real estate is looking strong. The year 2021 ended with St. Louis reporting $1.7 billion in commercial real estate sales volume (that's more than 70% of activity reported in Missouri!).
What Does This Mean for St. Louis' Economic Recovery?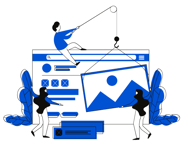 While there will still be some bumps in the road as St. Louis begins to mend the damage caused by the pandemic, unemployment numbers are looking better, and economic recovery is in the works. Industries like Health Care and Social Assistance, Manufacturing, and Science and Biotechnology drive job growth, pulling St. Louis towards a much brighter economic future.
In the meantime, and as the future gets brighter, your business will need to step up recruitment advertising to attract top talent in St. Louis and continue advertising to consumers if you want to stay top of mind. The pandemic may have hit hard, but there's plenty for businesses to look forward to in the future.