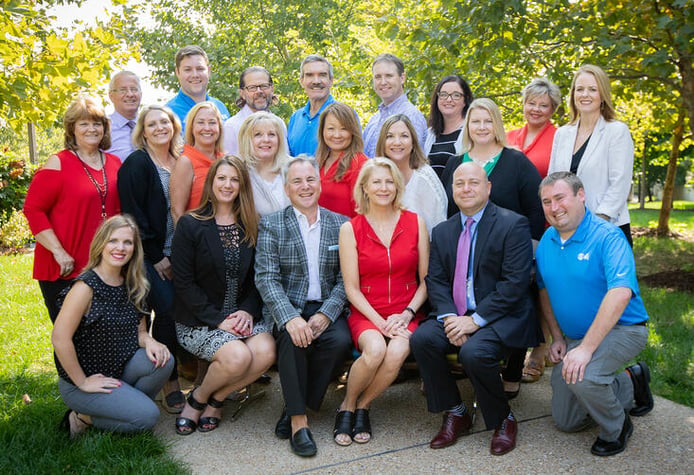 KMOV 4 Advertising is a full-service media partner committed to helping our clients achieve their advertising goals. Are you looking for a media partner who will help you create TV ads, manage your digital ads, and deepen your understanding of your target audience? Check out our offerings to learn more.
We are consultants, not salespeople.
At KMOV 4 Advertising, we focus on creating a partnership with our clients. Our consultants work with our clients to help them make the best decisions. We want to understand our clients' objectives, then we work closely with them to help them achieve their goals. It's not just about making a sale. Instead, our consultants will work with you through the whole process, ensuring that your needs are at the forefront of our plans.
We steer you towards what's right for your business.
You want a media partner that has your best interests in mind, rather than just being interested in making a sale. We want our partners to find solutions that will deliver results. That means taking into account our partners' budgets, their marketing goals, and their specific needs.We do not aim to fit our clients into predetermined advertising plans. Instead, we help create unique, high-quality advertising options for each client.
We are a one-stop-shop.
At KMOV 4 Advertising, we handle TV, digital, and print advertising. That means our clients do not have to worry about seeking out different solutions for each of their marketing plans. Instead, they can take care of all of their advertising needs in one location. Not only does this streamline the process of creating ads and help decrease costs, it means that you get a more comprehensive advertising plan that reaches across all of your channels.
You want your customers to have the same experience with your brand no matter how they connect with it. They should see the same branding and hear the same messages whether they connect with your business through your digital channels, on television, or in print. Our one-stop-shop ensures that consistency.
We offer more assets.
When you partner with KMOV 4 Advertising, you get access to a wide range of assets. Today's customers often make purchases or connect with businesses due to digital ads. However, using television and print can also help increase confidence in your brand. Gray is home to 42 highly recognizable publications, including People, Better Homes and Gardens, Southern Living, and All Recipes. We also offer access to our television channels, our social media and email lists, and our extensive connections in the St. Louis area. Our business can help provide the assets your business needs to expand your reach.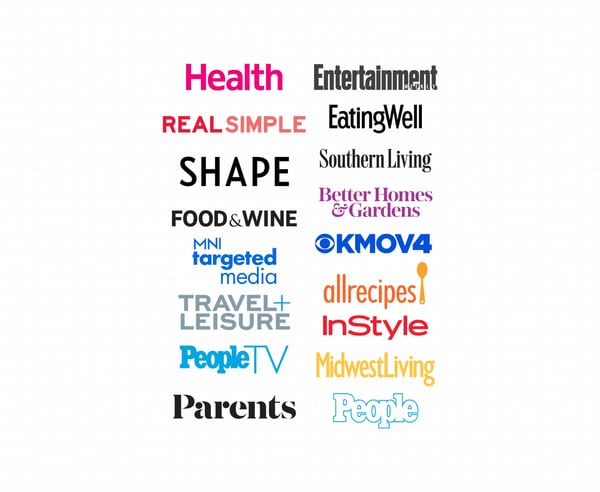 We have more marketing resources.
The KMOV 4 Advertising team provides more marketing resources, which can help expand your reach and give you more marketing options. Whether you have a specific channel in mind or you want to focus on expanding your marketing opportunities, the KMOV 4 Advertising team can help support you as you move toward your goals. We offer:
OTT Ads
OTT ads allow you to reach a specific target audience by advertising in front of the programs they watch most often. An increasing number of American households are choosing to cut the cord and use streaming services instead of their existing television services.
Strategic Planning and Research
We help our clients do the planning and research they need in order to create more effective ad campaigns. We'll help research what your competitors are doing, help you better understand your target audience, and continue to monitor the success of your campaigns to help you create more effective marketing plans in the future.
Social Engagement
We help our clients build highly effective social media campaigns. Our clients also get access to ads on our social media channels, helping to expand their reach.
Email Marketing
Through email marketing, you can send information directly to customers' inboxes. We help our clients create highly effective email marketing campaigns and provide them with access to our email lists, which helps expand their reach.
Cause Marketing
We help connect our clients with the causes that matter to them and to their clients. Cause marketing can help establish your brand's identity and commitment to your community. We work with our clients to help find the causes they believe in.
Digital Marketing
We help our clients design and place digital ads in the right locations to increase website traffic and raise sales.
TV Advertising
We help our clients create highly effective TV ads that are strategically created and placed to appeal to their target audience.
Lifestyle Marketing
We help our clients create a connection with their target audiences through lifestyle connections, including long-form segments on our lifestyle show, News 4 Great Day, magazine and television ads, and specific television spots.
Production
The KMOV 4 Advertising team doesn't just give advice about how to position your marketing materials. We also produce commercials according to our client's needs.
With our wide array of resources and advertising opportunities, the KMOV 4 Advertising team has successfully helped many clients expand their marketing reach and improve their return on investment. KMOV 4 Advertising consultants are standing by to help you achieve your marketing goals.