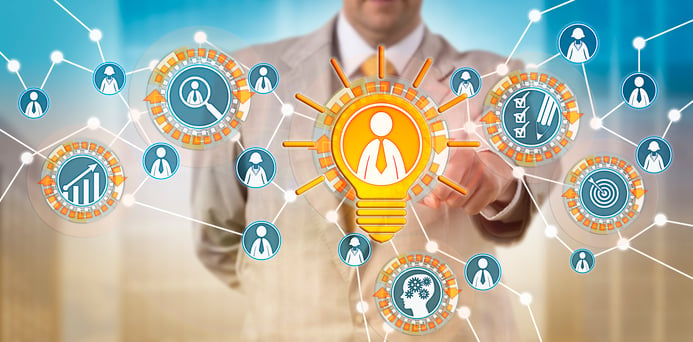 Producing relevant content for the right audience can significantly boost customer engagement, generate higher-quality sales leads, and increase the likelihood of conversions. Once you have identified your target audience, you need to figure out how to get their attention. If you understand the needs and desires of your current audience, that can help you know how to build deeper connections with the customers you are targeting. The key is to get them to engage in the first place.
Here are five tips to help you get the attention of your target audience.

1. Know Where Your Audience Spends its Time
You can't expect your target audience to engage with your brand if they aren't coming into contact with your content. Do your research and find out where they spend the most time and when they are most likely to engage. Spread your content across those platforms.
Using generational statistics as a guide, 90.4% of millennials use social media compared to 77.5% of Gen X'ers and 44.2% of Baby Boomers. Boomers rely on traditional forms of media like television, radio, and print, but 90% of them have an active Facebook account. Generation Z generally doesn't trust advertising and depends heavily on influencers via photo and video sharing sites like Instagram, TikTok, and YouTube.
Your media partner will have insight into where your target audience spends most of its time so that you can focus your efforts there.
2. Create Content that Appeals to the Audience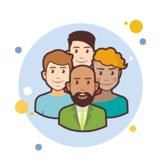 Consumers respond to relatable content. For instance, if you are trying to market to young professionals, include characters in your marketing materials who look and act like they do. This shows that you understand who they are and what they care about and can therefore be trusted to fill a need.
Appeal to your audience's emotions to generate sales. Create a sense of nostalgia or present your product as the one thing that can solve their problems to get them to identify with it. When consumers develop emotional bonds with a brand, they are more likely to purchase and become loyal customers.
3. Make Sure Your Content is Mobile Friendly
Eighty-one percent of Americans have a smartphone and spend an average of 3.5 hours per day using it to consume content. Fifty-one percent of shoppers have completed an online purchase with their phones, and 15% buy online every week. Reliance on smartphones for internet access is especially popular with younger adults.
You should ensure that all your marketing content is compatible with any size screen. When you turn to a media professional to produce your ads, formatting will be included in the package.
4. Tell a Consistent Brand Story

It's essential to share your message across as many platforms as needed to reach your target audience. Be sure that your brand story is consistent across all of them. The goal is to build relationships with consumers based on trust. You want your content to establish your brand as an authority in the industry. The only way to do this is to show, not tell, that you can be turned to for accurate information on a consistent basis.
Construct an authentic brand story that explains your business and what it stands for. Include the origins of your brand and the causes you support.
5. Analyze Results and Adjust Your Strategy
Use analytical tools like Facebook Insights and Google Analytics to measure the reach and effectiveness of your marketing strategy. With these services, you can get information about how users find and use your content, where they come from, and what search engines they use. You can also track ROI for your digital marketing.
When you analyze your results, you can see how effective your strategy is in terms of what types of content are getting the most attention and what channels see the most traffic. If results aren't where you want them to be, you can make adjustments to your plan.
Get Help Reaching Your Target Audience
To get through to your target customers, you have to place your message where they spend their time online in the way they want to receive content. A message that strikes an emotional cord has the best chance of resulting in sales. It should remain consistent across all channels and be mobile friendly.
Working with a media partner can help you reach your desired audience and achieve your business goals.