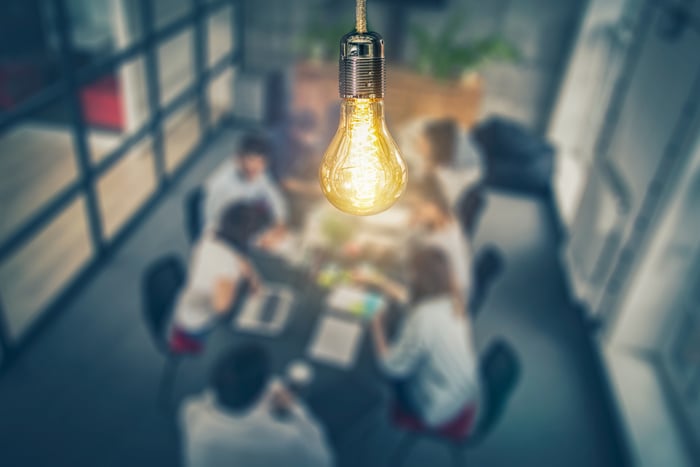 Television commercials provide an excellent medium to showcase your brand to audiences, as nearly 96 percent of homes have at least one TV. Many organizations, however, make the mistake in assuming that producing a TV commercial is too difficult and time-consuming. In truth, creating a professional TV commercial does not have to be overwhelming. Here is what you should know about the process involved in creating a TV commercial and how lucrative it can be for your business.
Brainstorm Your Creative Idea and Write the Script
First, you need to decide who you are speaking to. You need to know all about your target audience, including what aspects of your brand messaging will appeal to the majority. This will help you create an effective commercial that resonates with your audience.
Determine what type of campaign you want to run with your commercial. For example, you might want to inspire people to take a particular action, such as visiting your store for a sale. Other campaigns might focus on branding your business for the community.
Once you know who you want to speak to, as well as the goals for your campaign, it will become easier to determine the direction you want to take with the script.
As you consider these important areas of television commercial production, your media partner can help you each step of the way. They have produced countless television commercials and have experience determining direction to create a successful commercial. They will help guide you towards the commercial you envision. They can help you evaluate the benefits of different script features and help you make the best decisions for your business.
Shooting the Commercial
During the commercial production process, you should be able to rely on your media partner every step of the way. They will help you ensure that the right cameras, lighting, and details are all properly arranged so that the commercial you create looks professional and enticing to customers.
Post-production: Taking Your Video and Turning it into a Commercial
Commercials, like any type of professional-cut video footage, do not come out perfectly in a single take. There are a variety of edits that need to be made. Your media partner will work in their studio to carefully edit the video to create the final commercial that you had envisioned. Since your partner has worked on numerous projects in the past, they can help you understand how commercials are created to engage better with your target audience.
The only step left is to give it your rubber stamp of approval! Congratulations, you have now made a commercial!
As you have likely noticed throughout the process, however, finding a good media partner is the part that makes all the difference when you want to shoot a television commercial. Guiding you through each phase, your media partner offers the insight and information needed to make decisions. When you have a media partner you trust, this entire process transforms into something attainable and not overwhelming.
Overall, the commercial production process does not have to be an intimidating one. It is possible for businesses to create excellent television commercials that will engage their target customers and encourage people to purchase from them without feeling overwhelmed.