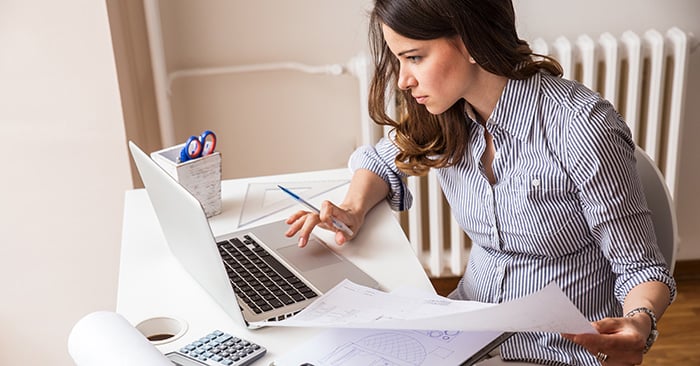 Every company wants its marketing campaign to help attract new customers or drive up sales. Unfortunately, it's not a quick fix. In truth, effective marketing is more constructive when you think long-term rather than short-term.
When comparing the two marketing methods, you need to realize that short-term marketing is a one-off boost that does not have the momentum needed to keep your results where you want them to be for an extended period. In comparison, long-term marketing is thinking "big picture" and achieving your goals through consistent marketing techniques over a longer period of time. Although long-term marketing may seem like a tedious process, you need to think of it as a marathon that provides you with sustainable growth rather than quick fixes.
By approaching long term marketing contracts with this mindset, you will reap benefits such as more detailed data, built-in support, and ultimately, more money saved.
Built-in Support
As most industries are rapidly changing, it is more important than ever to commit to an annual marketing contract. Why? Because it is like bringing on a support team that can help you adjust your new marketing strategy at a moment's notice. Instead of relying on one in-house employee to get the job done, you will have a whole team supporting you from start to finish.
Many different industries need strategic long-term marketing plans because of their prolonged lead times to introduce and develop a new product. For example, defense industries or pharmaceuticals can take up to 10 years to bring a product from development to market introduction. That is why these companies can benefit from the support of a marketing partner who can execute a long-term strategy that allows them to bring their vision to life.
Track More Data
In today's market, there is no excuse for not knowing what your customers want. The key to getting this much-needed information is through data tracking. Long-term marketing strategies can help companies generate detailed data over a more extended period of time, which ultimately produces a larger scale of KPIs for your business.
Long-term KPIs provide you with the information you need to determine if you are going to meet your marketing objectives and goals. This approach can help you figure out what areas of your marketing mix (price, place, product, or promotion) needs tweaking to see improvements. It can also provide insight on whether your customer's needs are being met through your company's services, goods, and ideas.
This makes long-term contracts so beneficial as they let the company see the whole picture, unlike month-to-month data, which provides you with too little information to decipher.
It's a Smarter Investment in the Long Run
Long-term contracts help keep efforts focused on a company's objectives because they afford media partners more time and resources to devote to your business.
So why are these long-term contacts a smarter investment? Because of their results:
Save Money: Companies pay lower prices by committing to an annual contract versus short term contracts.
Relevant Goals: Long-term contracts can help marketing companies and the client examine the overall goals and go after what matters.
Better Results: Long-term contracts allow marketing companies to focus on broader objectives rather than on immediate projects.
Increased ROI: While immediate results can indicate how successful your marketing is, the long-term metrics can paint a more critical story, especially in terms of your ROI. Focusing on long-term ROI can help you understand how well your business is growing and how to build a more substantial brand presence overall, which is more valuable than short-term profits or sales.
Better Relationships
When you decide to embark on a long term relationship with a media expert that is aligned with your core values, the results can drive brand loyalty. A great example of how a business and media expert can achieve better brand awareness with a long-term relationship is the company, Carma Social. The founder, Carma Levene, indicates that investing in long-term brand marketing has helped her customers not only recognize but understand her business that much better, all while spending less money on total advertising - a significant win for any business.
Keeping long-term relationships with media partners can provide companies with better results and winning strategies. Yet, there is so much more to these benefits, such as:
Loyalty: These long-term relationships help increase loyalty between both companies, which ultimately encourages better trust, performance, and continued business.
Removes Doubt: Working together over an extended period can help get everyone on the same page. Ensuring both sides have discussed all the details, the overall game plan, and what actions needed to be taken removes doubt and helps each party know what the other side wants and needs.
More Satisfaction: Companies with a long-term relationship with their media partner end up feeling more satisfied with their results. In fact, 65% of senior marketers and executives found that long-term relationships were critical to better work.
Long-Term Relationships Lead to Long-Term Gains
When entering a long-term marketing contract, you gain a media partner that understands your overall objectives and wants to provide you with the direction and help that you need to make your goals and projects sustainable. This partnership not only helps your company stand out, but it establishes credibility, builds customer loyalty, and ultimately helps you scale your business.
When preparing your annuals for 2021, it's important to remember that a long-term approach in conjunction with a media partner can help you achieve the results you desire. As the planning begins, consider looking for a media partner that is the right fit for your business, if you don't already have one. The year 2020 has been an interesting one thus far, so prepping for 2021's success is more important than ever.