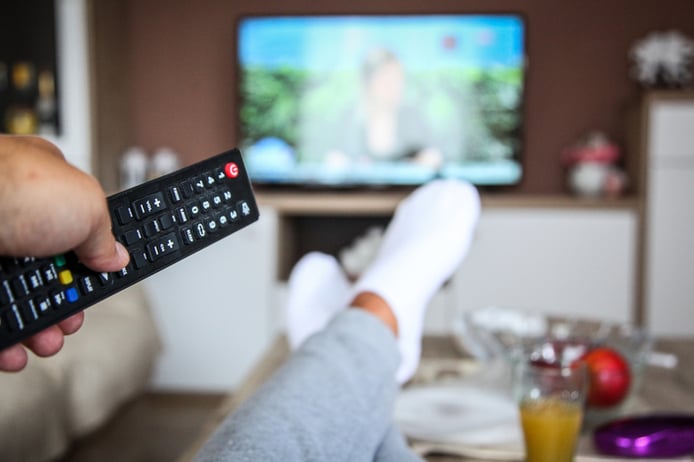 Seventy-one percent of advertising professionals view TV as excellent when it comes to delivering a positive return on your marketing investment. TV ads have the potential to create an incredible connection with your customers. They appeal to multiple senses, reach the masses, and can be easily integrated with other forms of advertising.

TV Advertising is a Multi-Sensory Experience
TV taps into both sight and sound to deliver an experience that engages the senses. Consumers who watch TV ads are not just reading over static content. Instead, they're watching the action take place in front of them--and hearing the sound that goes along with it. Because it is multi-sensory, it's more effective at creating brand recall in your customers. The longer your ad airs, the greater the likelihood that consumers will continue to call it to mind when they think of the problem you solve.
TV Ads Reach the Masses
TV has the potential to reach more demographics than other forms of advertising. Imagine that you position an ad alongside a major sports event. You have the potential to reach legion fans from all walks of life within your region. A TV commercial or segment positioned alongside a local lifestyle show can help you reach consumers who are interested in that type of content. For example, if you have a bakery, you could potentially reach a lot of people by showing a How To Cook segment on a local show.
In spite of their wide reach, TV ads can be targeted to your specific audience. You could also select your channels or programming based on what your target audience watches and the times of day when they watch TV most often.
TV Can Be Easily Integrated with Other Forms of Advertising
It's easier than ever to integrate your marketing approach using both TV and digital ads. Digital ads can retarget consumers who have already viewed your TV content, or you can use TV and OTT ads to bring consumers directly to your website to learn more. Your TV ads can help build authority across your digital marketing channels since they will increase the trust consumers have in your brand. Integrated marketing across numerous channels can increase your success by as much as 300%.
Integrating your advertising does not have to be entirely digital, either. You can also use TV alongside your radio and print ads. Appearing in a lifestyle magazine could provide you with a great deal of brand authority as consumers recognize you as a trusted source of information. The next time they see your ad on TV, it will call to mind that content and your expertise, cementing your capability in their minds and letting them know that you have the solutions they need.
Ideally, you want consumers to experience the same type of content from your business no matter how they interact with your brand: the same themes, the same brand voice, and the same important message. The more places consumers see that message, the greater the likelihood that they will remember it and connect it to your brand.
TV Ads Are More Affordable Than You Might Think
TV ads can lead to an incredibly positive ROI for your business. They generate more foot traffic, more leads, and more web traffic. A well-run TV ad campaign, in fact, may generate between 300% and 500% return on your investment.
Coming up with the initial cost of a TV ad doesn't have to cost as much as you might think. There are more TV advertising options than ever before, from creating a traditional commercial to sponsoring a local segment. The cost of your TV ad may depend on the type of content you're advertising alongside, the popularity of a specific show or time, and the channel you use to advertise as well as the duration of your campaign and the frequency of your ads. Consult with a media partner to learn more about what your TV ad campaign will likely cost.
A TV ad campaign can offer numerous advantages for your business, from increasing brand awareness and recognition to ultimately bringing more traffic to your website and physical store location. Many businesses find that TV advertising has a positive ROI, especially when they work closely with a media partner. An experienced media partner can assess your needs, get a better idea of your budget, and help you develop a TV advertising plan that will provide solutions for your business.