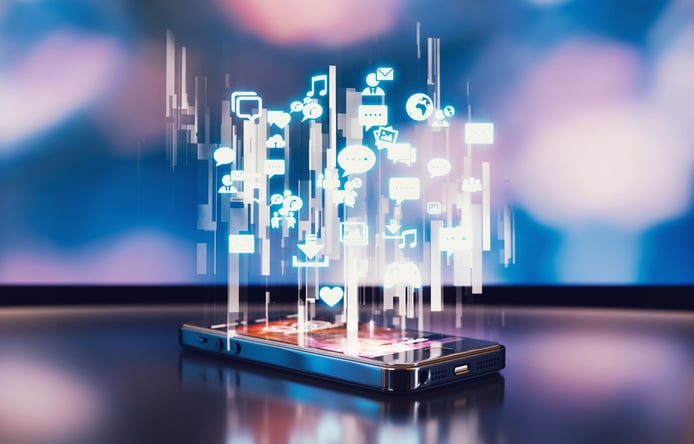 Many businesses, large and small, have discovered the significant impact social media can have on their sales figures. Others have sunk hours into managing their pages without seeing any meaningful results. These days, social media is a vital tool for reaching your current audience and increasing brand awareness among those who are not yet acquainted with your business. At the same time, some brands have only managed to garner high volumes of followers and likes on their social media page, but this hasn't translated to higher sales figures. 
Learn more about how tracking social engagement and what that tells you about your local reach below. 

The Power of Social Engagement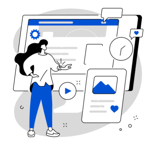 When your business's social media page effectively reaches those who have already purchased from your store, who are likely to in the future, or who can have some impact on sales at your company, there is almost no better marketing tool available. It can play a significant role in building brand loyalty among your customers, and it allows for quick and personal communication with followers.
For example, if your boutique is updating its hours to stay open later during the holiday season, sending out a quick tweet, Instagram post, or Facebook status about your new hours can spread the word efficiently. You could also use your social media accounts to inform your followers of an upcoming event, promotion, or giveaway, all of which can drastically increase your social media and local engagement. 
How to Determine Social Media Reach
Upon launching a social media page, many business owners immediately try to gain hundreds or thousands of followers in an attempt to get their social media marketing campaign off on the right foot. It's easy to spend dozens of hours each week posting memes, responding to customers' inquiries, and working on your brand's social media presence. Unfortunately, all this time spent doesn't necessarily translate to more sales. 
The large followings that many companies have on social media are often primarily made up of people who aren't customers, especially if the company tries following people first, hoping they will follow back. In the end, the number of followers, likes, or comments on your social media page doesn't matter nearly as much as the revenue increases your social media provides. 
Track Discussion with Hashtags

Hashtags emerged first on Twitter for over a decade, and they are now one of the best ways to follow discussions on social media. But looking up relevant hashtags, you can see the types of things people tweet or post about, which may even include your business or promotion. They allow a direct route to find and respond to customers that have posted about you, which can work wonders on converting a prospective customer into an existing one or even an existing one into a brand loyalist. 
Hashtags are also helpful in that you can track spikes in hashtag use after you have launched a new social media marketing campaign or promotion. If so, the chances are high that your campaign is driving much of the discussion, which is helpful knowledge you can use moving forward. 
Determine Your Clickthrough Rate
The clickthrough rate on social media tells you how many people click the links your business posts on social media. This metric helps determine how many and which types of people were interested enough in your posts to want to click on the link, but clickthrough rate can't tell you whether the person purchased something from your website.
For that information and more, including where the visitor went once they were on your site, you'll need standard analytics to determine how successful the post was at actually driving sales. 
Measure Ongoing Engagement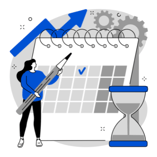 Social media is better thought of as a marathon instead of a sprint. Build your social media presence over time, making adjustments as you learn your audience better. The most successful company social media pages require persistence to build. They often rely on the social media manager regularly checking hashtag performance and making minor adjustments to increase engagement over time.
Enlist the Help of a Media Partner
Although many business leaders want to build their social media presence from the ground up on their own, your brand can get a significant leg up on the competition by enlisting the help of a media partner. A media expert knows which type of posts tend to work best on each social media platform, keeps brand messaging consistent across each app, and knows which hashtags are the best to monitor in the short and long term. 
Running social media pages for your business can be stressful and overwhelming, but working with a media partner can make it easier than ever.